Read Reviews of Trossbach Fuel, LLC
Your kind words make a difference for this local home heating oil delivery company.
We know you have many choices for your home heating oil delivery, and we're glad you've chosen Trossbach Fuel. We love to hear from our customers and appreciate the great reviews and local support. Your reviews make a difference and help others choose us. Please continue to support us by leaving a 5-star review on our Google My Business page and throughout the internet. Thanks!!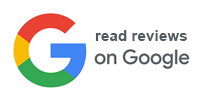 Reviews from our Customers
Outstanding response time, thanks Jimmy !!!
April T.
---
We just had Trossbach oil come to our house for the last order. We were very happy with the service and will continue using them!
Ed V.
---
We met Trossbach Fuel last winter by a friend, and they came right out and this year they were there when I called also. Very pleasant driver/operator, same as last year. Would recommend these people.
Lorrie F.
---
Dude, you guys are awesome!
Summer W.