Commercial Heating Oil Delivery
Southern Maryland Commercial Business Heating Oil Delivery
Southern Calvert Heating Oil Delivery
Southern Charles County Heating Oil Delivery
Commercial Fuel Oil Delivery Plans to Fit Your Needs
Trossbach Fuel offers 2 Delivery Package Options. Choose from our Automatic Delivery Plan or our Will Call plan.
WHICH SERVICE IS RIGHT FOR YOU?
Automatic Delivery Service
To end the worry of running out of fuel when you need it most, enroll in our automatic delivery plan.
Receive priority delivery service.
No minimum gallon requirement fee.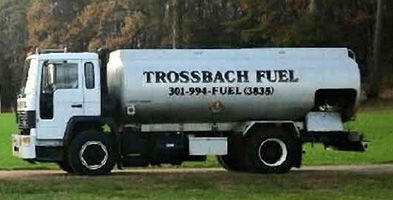 ---
How Does Automatic Fuel Oil Delivery Work?
Trossbach Fuel monitors the environment, your home fuel consumption and other factors that are indicators of when you will need fuel. If you have lifestyle changes such as home additions, extended stay guests or your find yourself turning up the heat more often, we can adjust our delivery pattern so you are never left short. Just let us know if there are changes so that we can make the appropriate adjustments to your scheduling. We will do everything we can to best serve all of our customers in the midst of winter weather!
How Does Will Call Fuel Oil Delivery Work?
As soon as you realize you need heating oil, call Southern Maryland's premiere delivery company – Trossbach Fuel. Someone will contact you as soon as possible to schedule your delivery.
Today's Oil Heat Is Better Than Ever
Renewable – Efficient – Clean – Abundant
---
Service Areas:
Southern MD Commercial Heating Oil Delivery, Southern Charles County Commercial Heating Oil Delivery and Southern Calvert County Commercial Heating Oil Delivery